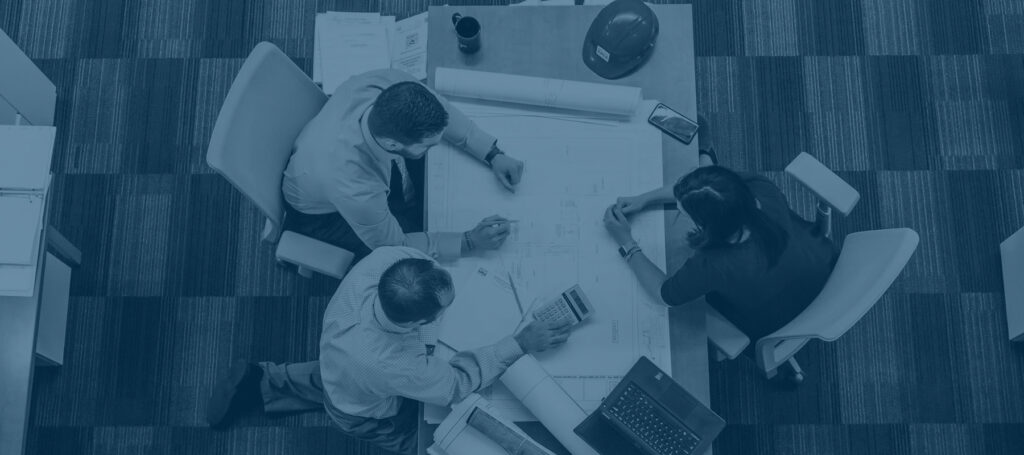 In this section, we'll highlight some examples of best practice and include examples of construction work carried out in line with CICV guidance.
MacGregor Flooring Company at Louisa Jordan Hospital

A Scottish company pulled off a minor miracle while maintaining high standards of safe working to help get the new NHS Louisa Jordan temporary hospital facility up and running in Glasgow.

The MacGregor Flooring Company from Lanarkshire helped complete the equivalent of three months' work in an astonishing five days to provide flooring at the 1,036-bed bay hospital which opened on 19 April after an exceptional communal effort.

Working in partnership with another flooring firm, the Hamilton-based business undertook the mammoth task at the SEC Campus while working under the guidance issued by the CICV Forum.

The Forum issued guidance to companies and employees following Government orders that building sites with the exception of hospital work should close.

The MacGregor Flooring Company, one of the leading specialist commercial flooring companies in Scotland, instituted daily briefings for operatives, stressing the importance of social distancing, handwashing and working in reduced numbers. Conditions on site ensured everyone was working safely.

Social distancing was observed during each daily briefing

Crawford MacGregor, Director, said: "We weren't sure if we would get the number of people required on site to complete the works within the timescale, and we thought many might be reluctant due to the potential risks of catching Covid-19.

"But it was the exact opposite. Not only did they step up, they actively wanted to be part of the team that ensured the facility was built and ready in the event that it was required in the current crisis."

A total of 16 MacGregor operatives, including working supervisors, completed the flooring package, with Crawford sharing the day-to-day running with Managing Director Kenny Smith and Contracts Supervisor Jim Hart.

The project was carried out in partnership with Veitchi Flooring Limited of Cambuslang, who had 17 operatives under the control of Operations Director John Brown and Contracts Manager Gareth Allan.

With the campus's Pavilions and Atrium split between the two partners, the contract saw all the holes in the subfloor screeded, before 23,000m2 of loose laid safety sheet vinyl was fitted and welded. Extra matting works were also carried out.

Kenny Smith, MacGregor Managing Director, said: "This was a great example of how correct Covid-19 construction practice can work and we introduced it at two other NHS contracts at Stobhill Hospital and Greenock Health and Care Centre."

Both MacGregor and Veitchi are members of the Contract Flooring Association, who are in turn members of the Scottish Contractors Group, a leading contributor to the CICV Forum.

Alan Wilson, who chairs the CICV Forum and is also Managing Director of electrical trade association SELECT, said: "There will always be situations in which construction work must go on – but it must go on safely, and what the MacGregor Flooring Company has achieved at Louisa Jordan is a perfect example of how to do it.

"It also shows that the guidelines which were issued by the CICV Forum to meet a set of unprecedented circumstances can be applied across the construction industry to mutually beneficial effect."

The project to build the NHS Louisa Jordan – named after a First World War nurse – was led by Balfour Beatty Construction in partnership with NHS framework contractors Robertson Construction, Kier Construction and Graham Construction.

Built in just over two weeks at a cost of £43 million, it has an immediate capacity for 300 patients which can be expanded to accommodate 1,000 beds.

MacGregor Flooring Company staff listen to the daily briefing
DMA Canyon at Louisa Jordan Hospital

The rapid conversion of Glasgow's SEC into a new NHS hospital was secured by an array of skilled Scottish tradespeople – but few were more critical than the Lanarkshire business who ensured the new facility was supplied with vital sterilizing grade water.

Wishaw-based DMA Canyon was called upon to use the expertise it had already demonstrated in water management work at various Scottish hospitals.

At NHS Louisa Jordan, the company was tasked with ensuring the former concert and exhibition centre's water was delivered at high dependency care standard.

David Watson, a director of DMA Canyon, said: "Over the years we have refined our expertise in detecting and controlling Legionella and other waterborne pathogens in water supplies.

"Hospitals are, of course, a special case since their water needs to be microbiologically controlled at the highest standard to minimise the presence and release of waterborne pathogens.

"To achieve this, we fitted Pall Medical Point-of-Use Water Filters throughout the Louisa Jordan site. These must be monitored closely and replaced every 31 or 62 days to ensure compliance with the required standards.

"The entire project was a huge collaborative success with a completely new plumbing system installed in record time and our job was to add the vital finishing control measures, ensuring the water environment is fit for an intensive care facility.

"At peak there were seven of us on site, some of us working seven days a week, continually installing, testing and reporting to get the job done. Even though there are currently no patients on site, the process of continual monitoring must be undertaken."

David added: "I am very proud of the contribution we have made and I have pointed out to my younger colleagues, including John Fraser, 25, one of our adult apprentices, that they have participated in a project, the scale and importance of which they may never see again in their working lives. It really is something they can tell their grandchildren about."

DMA Canyon – which employs 30 people and has a current turnover of £2million – is an eight-year member of the Scottish and Northern Ireland Plumbing Employers' Federation, (SNIPEF), a key member of the CICV Forum.

Fiona Hodgson, chief executive of SNIPEF, said: "It is with great pride that we recognise the expertise and experience of our SNIPEF member, DMA Canyon, and their ability to deliver high-quality, reliable resources on behalf of the entire community. "I never cease to be amazed by the professionalism of our members and their determination, often under massive pressure, to get the job done to the highest standards, on time and on budget."
Improved collaboration and outcomes at Louisa Jordan Hospital

Principle Contractor: Balfour Beatty
Supply-Chain: Robertson, Graham, FES, AECOM, Keppie & Hulley and Kirkwood

Overview
A two-week transformation of the SEC into an extra 1,000 bed hospital ready to treat patients during the Covid-19 outbreak highlights the true resilience and tenacity of the
NHS and its framework partners. This case study showcases the symbiotic power of human and digital collaboration to achieve such a feat in an unprecedented time.

Data
The hospital design grid was based upon standard bay arrangements which were easily constructed using a repeat palette of lightweight systems, materials and procedures. The
critical service infrastructure was the most challenging to deliver, with new below ground drainage installations, 35,000m of network cabling, 135,000m lighting and power cabling, and bespoke ventilation and oxygen supply systems. The facility was divided in 1,200 spaces that each had a unique identification code (QR) to support the data management process. Autodesk BIM 360, a construction field management software and cloud-based collaboration system, was used to capture live-data, co-ordinate and report the progress in construction to all site contractors and the client, NHS National Services Scotland.

Benefits and ROI
The innovative and combined use of various digital solutions provided continual, real time data to inform decisions, progress reporting, resources and ultimately enable the collaboration required to achieve the required outcomes. The technology improved:
• Co-ordination: Cloud-based technology enabled multiple trades to
digitally plan, sequence and install their packages on site.
• Quality: Use of QR codes enabled real-time snagging and resolution
management to avoid delays due to incomplete works or defects.
• Collaboration : With up to 700 operatives on site a day, the
technology enabled improved collaboration across people, trades
and organisations.
• Outcomes: The use of technology was a key enabler to deliver the
facility in the time and quality required.

People and process
The technology proved to be easy to use and intuitive and enabled multiple stakeholders to simultaneously view and interact with project data, without the need for extensive training or upskilling. This was achieved across multiple organisations and management
levels with limited mobilisation and training. The centralised and cloud-based digital
solution enabled senior managers and planners to monitor progress 24/7, clients to
approve and site teams to action almost immediately.

Technology
The manner in which the technology was utilised and deployed offers an real insight into how digitally advanced the construction industry is becoming and continues to evolve. The use of BIM 360 Field for data capture, Multivista for virtual construction timeline capture, QR codes to link virtual and physical spaces, and cloud-based environments to connect and display project data on everyday devices indicates how interoperability is delivering exponential benefits across the whole supply-chain.