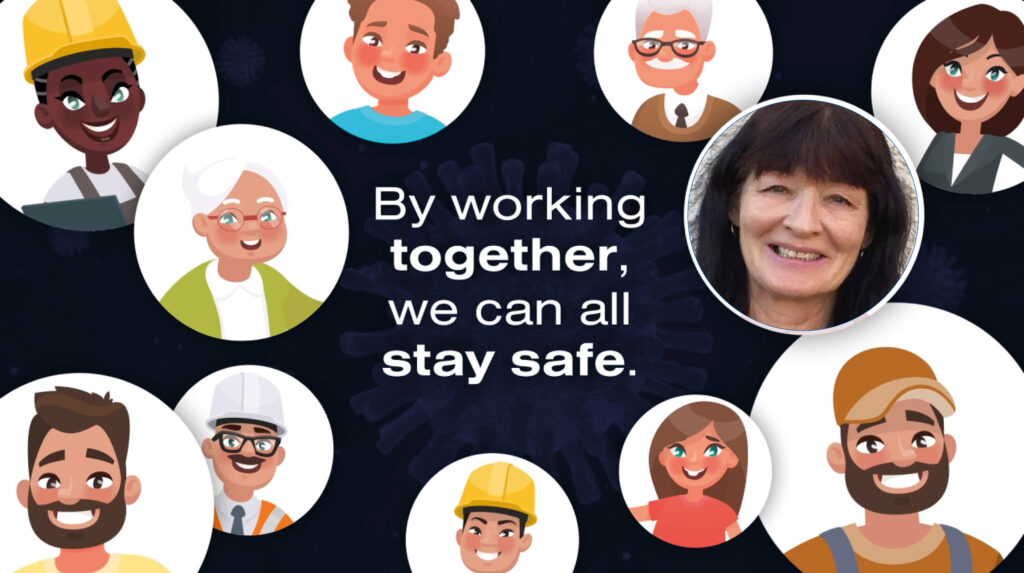 The chair of the CICV Forum's health and safety sub-group has received one of the building services industry's top honours for her tireless work throughout the COVID-19 pandemic to ensure the sector's workforce was able to operate as safely as possible.
BESA health & safety advisor Becky Crosland received the Outstanding Achievement Award at the H&V News Awards 2020 in recognition of the speed with which she produced vital safety guidance and then kept up a relentless pace to ensure the guidance evolved and developed as more information emerged about the particular safety issues facing contractors.
She was described as "the stability the sector needed" and praised for blending "standards, guidance and basic good sense to keep the construction industry and its workforce safe".
As chair of the Forum's health and safety sub-group, Becky has helped to create a wealth of guidance over the past eight months, including what to do while travelling to work, the importance of physical distancing, safety during domestic projects, and guidance on returning to work safely.
She also set up the BESA/ECA Health & Safety COVID-19 Panel to capture the best available knowledge across the sector and also ensured the best available advice was disseminated rapidly to the industry and clearly explained on numerous online platforms. This created a stream of visitors to her group's guidance area on the BESA website as workers and employers sought reassurance and knowledge.
The Awards organisers praised her "formidable energy", which they said was critical in keeping up dialogue between the industry and government at the height of the crisis.
Becky said: "I am so proud to receive this award. It is vital that the collaboration between everyone in the building services and construction industry continues to ensure further guidance and information is shared and promoted to keep everyone safe."
Read more about all the winners in the HVN Awards Brochure