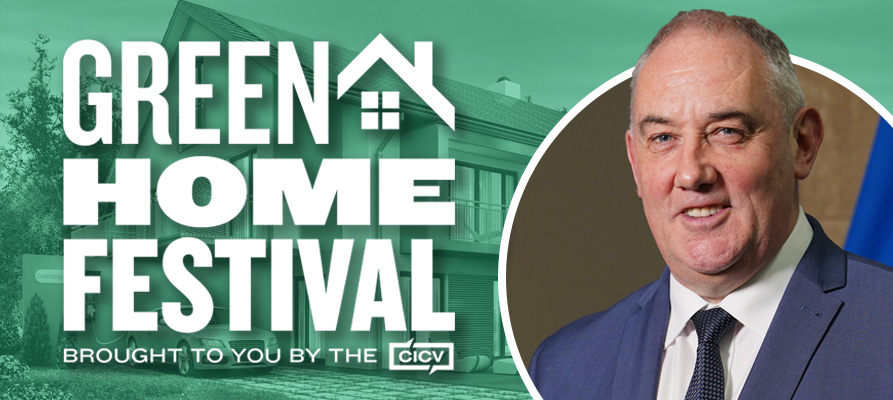 The second Green Home Festival is set to be launched by Scottish Government minister Paul McLennan, who has agreed to kick off the week-long series of shows delivering practical assistance and advice to help Scotland become a net zero nation.
The Housing Minister is scheduled to be the keynote speaker at the first session of the five-day renewables jamboree next week, which is again being organised by the CICV as part of the official Edinburgh Festival Fringe.
Mr McLennan is due to join TV presenter Anna Campbell-Jones on Monday 14 August for the first day of the festival, which will deliver 11 in-person and virtual presentations on a range of sustainable topics, including heat pumps, home offices, water waste and energy efficiency.
The minister, who is MSP for East Lothian, said: "I am delighted that the Green Home Festival has returned for a second year and I am honoured to have been asked to get the ball rolling on a week of essential information and practical demonstrations.
"There is no doubt that net zero and low-carbon living will become increasingly important for us all in the coming months and years, so this is event will once again help householders understand how they can play their part and make their homes more sustainable."
One of the organisers, Gordon Nelson, Scotland Director of the Federation of Master Builders, said: "We look forward to welcoming the minister to the heart of Edinburgh as he helps us launch the 2023 Green Home Festival. This year's event is already causing a buzz and our army of experts can't wait to help consumers along the road to low-carbon living"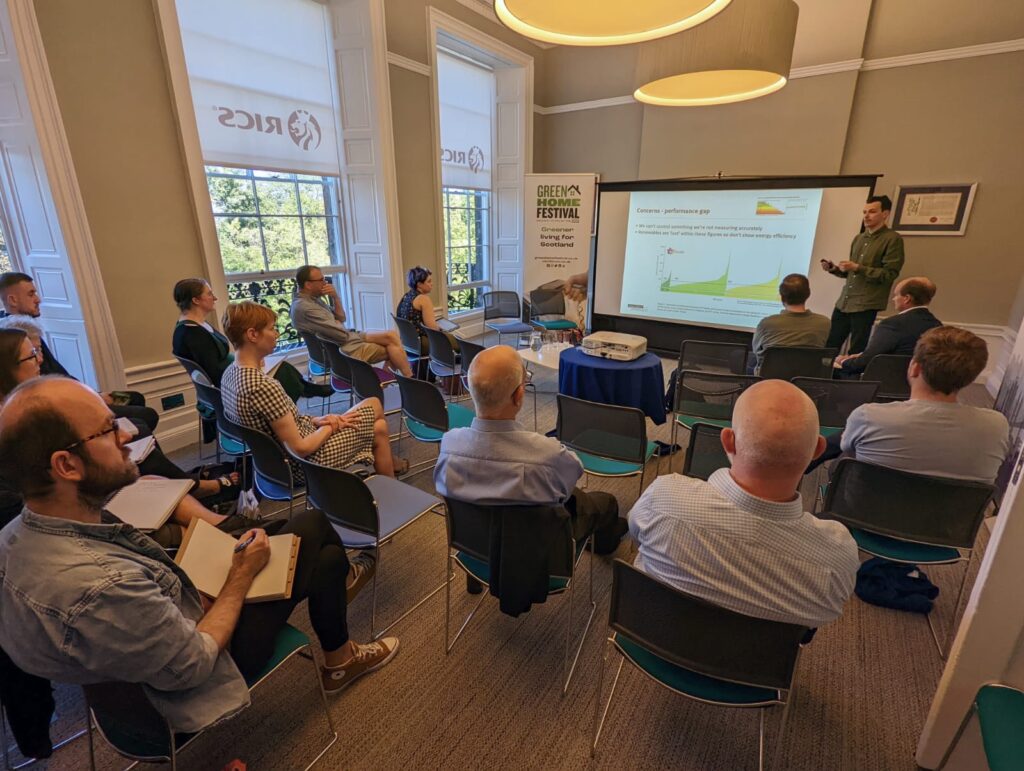 Live Green Home Festival sessions will once again take place at the Royal Institution of Chartered Surveyors (RICS) at 10 Charlotte Square in central Edinburgh, with contributions from the likes of Home Energy Scotland, Scottish Water, SNIPEF and SELECT.
With demonstrations and hands-on guidance to help people reduce their carbon footprint and become more energy efficient, topics covered will include creating sustainable kitchens, green garden rooms and offices, making retrofit projects eco-friendly, the potential of microwave heating, converting churches and how the home of the future will be powered.
The event will also include a dedicated heat pump day, with two separate shows on how to reduce bills, access grants and install the technology, as well as options for hybrid heating.
Built Environment – Smarter Transformation will also host an in-person show on the advantages of community heat networks and a webinar that will advise what consumers can do to reduce both their energy consumption and energy bills.
The festival is the latest in a string of practical and constructive initiatives launched by the CICV since its creation at the start of the pandemic in March 2020.
Made up of 28 trade associations, professional services bodies and companies, it has maintained a steady supply of information and practical advice to the sector as well as carrying out surveys, producing animations and posters, hosting webinars and maintaining close dialogue with Scottish Government ministers.
Full details, including how to book tickets for each event, are available here.