Homeowners are being urged to overcome their resistance to heat pumps at the upcoming Green Home Festival after a new poll revealed that there continues to be considerable public reluctance to sustainable heating alternatives.
Despite their pivotal role in achieving Scotland's ambitious net zero targets, heat pumps were the choice of just 22.2% of respondents to a survey by the Scottish and Northern Ireland Plumbing Employers' Federation (SNIPEF).
The results from a poll of more than 1,000 Scottish adults also showed that gas home heating systems continue to be the homeowner's preference, polling 57.8% of respondents, with electric and oil systems at 11.4% and 8.7% respectively.
SNIPEF is now urging homeowners to overcome their resistance and familiarise themselves with eco-friendly options at next month's festival, which it is helping to organise as part of the official Edinburgh Festival Fringe.
Hosted by the CICV – of which SNIPEF is a leading member – the event will include a dedicated heat pump day, with separate shows on accessing grants and installations, as well as options for hybrid heating.
Fiona Hodgson, SNIPEF Chief Executive, said: "While these findings highlight the challenges we face in transitioning the nation's home heating systems to low carbon alternatives, they also emphasise the need for further action.
"One part of the solution is the Green Home Festival, which will showcase a range of green living options and technologies, such as heat pumps, to help homeowners take the necessary steps towards a more sustainable future.
"SNIPEF will be playing a leading role in the event and will be able to answer any questions at our two dedicated shows, which are aimed at overcoming the resistance to change that has been demonstrated by this poll."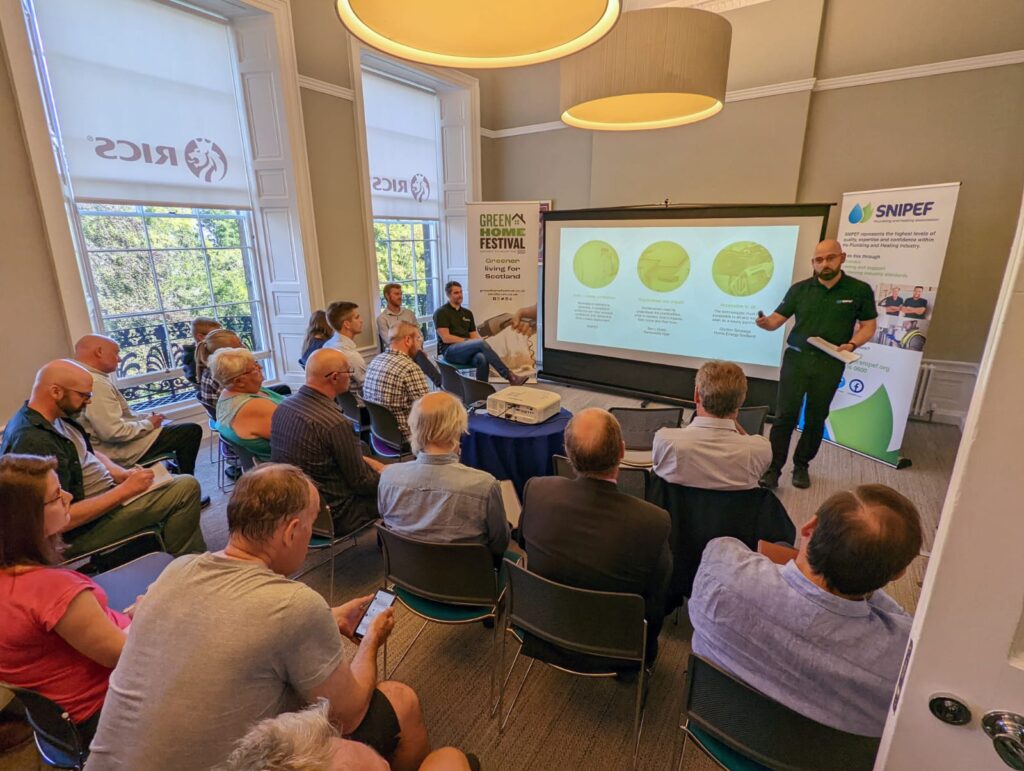 The survey's findings could indicate difficulties for the Scottish Government's target to install renewable-powered heat pumps in at least one million homes and 50,000 non-domestic buildings by the end of this decade.
Public hesitation to adopt heat pumps stems from the perceived complexity of their technology, lack of awareness about long-term benefits, high upfront costs and a potential need for home renovations.
The poll also follows the recent announcement by Home Energy Scotland that funding for solar PV and energy storage systems will only now be available as part of a package together with a heat pump or high heat retention storage heaters.
Ms Hodgson added: "As industry leaders, we need to address the misconceptions around heat pumps and do more to help households understand the environmental and financial benefits they offer."
Running from 14-18 August, the Green Home Festival will offer the public ten different low-carbon events, including Ingredients for a Greener Kitchen, which will be co-presented by TV presenter Anna Campbell-Jones.
The five-day event aims to engage the public and businesses in the global challenge, offering demonstrations and hands-on guidance to help everyone reduce their carbon footprint and become more energy efficient.
Event showtimes and tickets can be found here.