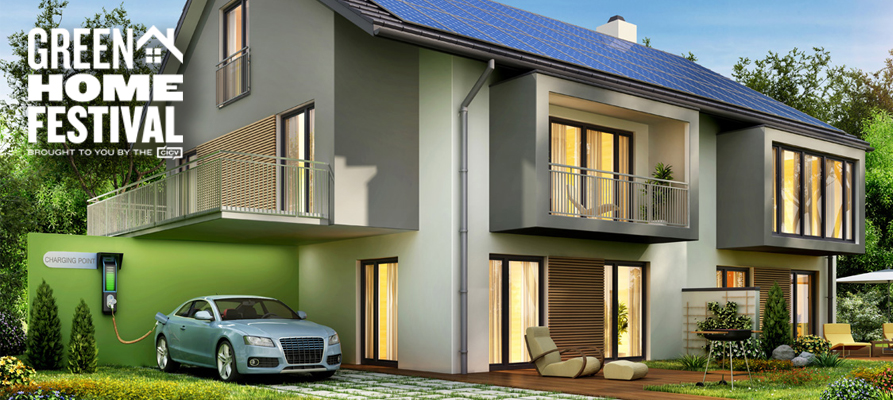 As it prepares to host the upcoming Green Home Festival, the CICV says that the results of a recent survey show that there is "very real appetite for change" among Scottish homeowners looking to make their homes more eco-friendly.
The team behind the week-long renewables jamboree have welcomed a new poll by environment organisation WWF Scotland which says that the majority of Scots support moves to phase out the use of fossil fuel boilers in existing homes.
And the CICV insist the survey's other findings demonstrate "an encouraging willingness to commit to a green future " – and have urged homeowners to convert their enthusiasm into action at its upcoming event.
In the survey published on Monday by WWF Scotland, more than half of those asked said they would support the introduction of Scottish Government policies to phase out fossil fuel boilers,
In addition, 65% said they believed there should be new rules for better insulation in existing homes at vital moments, such as buying or selling a property. Other findings included:
40% of respondents said they would consider installing a heat pump as an alternative to a fossil fuel boiler within the next five years
57% would be willing to purchase a heat pump with some or no government support
71% are aware of the negative impact of oil and gas boilers have on climate change
80% believe higher oil and gas prices contribute to inflation and higher cost of living.
Green Home Festival co-organiser Fiona Hodgson, who is CEO of plumbing and heating association SNIPEF, said: "These findings show there is a very real appetite for change among homeowners, who are aware of the importance of climate change and want to help Scotland build towards net zero.
"It's particularly pleasing to see so many people recognising the need to move away from fossil fuels and embrace cleaner energy sources, and also encouraging to see that two-thirds of those polled want better insulation rules enforced.
"The upcoming Green Home Festival supports these ideas wholeheartedly and will be offering practical demonstrations of how we can make them become a reality as we aim to build a more sustainable future, one home at a time."
Kicking off in on Monday 14 August in Edinburgh, the second Green Home Festival will deliver 11 free shows on low-carbon living as part of the official Edinburgh Festival Fringe.
Topics will include how to reduce energy bills, preparing for heat pumps, community heating networks, creating sustainable kitchens, green garden rooms and offices, making retrofit projects eco-friendly, converting churches and how the home of the future will be powered.
Live Green Home Festival sessions will once again take place at the Royal Institution of Chartered Surveyors (RICS) at 10 Charlotte Square in central Edinburgh, with contributions from the likes of Home Energy Scotland, Scottish Water, SNIPEF and SELECT.
John McKinney, co-organiser of the Green Home Festival and Secretary of the National Federation of Roofing Contractors, added: "Scotland has already taken its first steps down the path to a more low-carbon future, but we still have a long way to go. However, the results of this survey show that people are aware of the need to make real and lasting change.
"Attending the Green Home Festival and taking on board the wealth of free advice from our experts will help homeowners take their next steps as we harness the power of renewables and move to a more sustainable way of living."
The festival is the latest in a string of practical and constructive initiatives launched by the CICV since its creation at the start of the pandemic in March 2020.
Made up of 28 trade associations, professional services bodies and companies, it has maintained a steady supply of information and practical advice to the sector as well as carrying out surveys, producing animations and posters, hosting webinars and maintaining close dialogue with Scottish Government ministers.
Full details, including how to book tickets for each event, are available on the Festival's website at greenhomefestival.co.uk